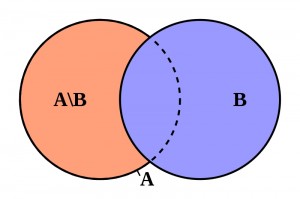 Those who have chanced upon these humble marginalia may well have done so in search of information pertaining to (or – mayhap – to elicit shared experience concerning…) applications for Permanent Residency for Canada. Should that be the case then you might also have happened upon this earlier post which documented the problematic process by which I obtained the requisite medical certificate the first time I started an application some two years ago – shortly before the whole exercise had to be aborted for reasons that have been well documented elsewhere in this journal.
Now – as posted only recently – the whole shebang has been kickstarted again and thus far (fingers firmly crossed!) things are going a sight better than they did previously.
What a difference!
On Saturday I went to get a new set of photos of the requisite size and format – as specified by Citizenship and Immigration Canada (CIC). I must have been at the photographers for all of five minutes. The technology is now so sophisticated that the subject's participation in having his or her picture taken is momentary and almost incidental. Before I knew it I was out of the door, clutching in my hot little hand an envelope containing an acceptably (to my mind – which is a tough ask!) accurate facsimile of my visage!
First thing on Monday morning I posted off the application forms for yet another police certificate. Nothing much had changed regarding this part of the process but then – this was one of the bits that worked properly last time round.
Then – on my way home from the School – I visited once again the CIC designated clinic to submit myself to the required medical examination. The contrast with my previous appointment there could not have been more palpable. Having arrived a little early – nervous of getting trapped in the exodus from the capital – it was immediately clear that this time round my request for an 'upfront' medical would present no predicament. The whole process had – in the intervening period – been updated, streamlined and given a fresh veneer of modern technology. I was whisked through the necessary procedures (X-rays – urine samples – blood tests – weights and measures) so quickly that there wasn't even time for a coffee in the commodious lounge.
The ensuing interview with the doctor was brief and to the point. Having looked me over cursorily he dismissed me in short order:
"You're fine. Get out!"
Well – I exaggerate slightly – but you get my drift. Not only was I processed in a fraction of the time that it had taken previously, but the clinic further forewent – on this occasion – charging me an extra whack for additional tests. Achieving my sixth decade has clearly not yet had a significantly detrimental effect on my well-being.
Naturally I take all of this as a particularly good omen.
As you would expect of me…