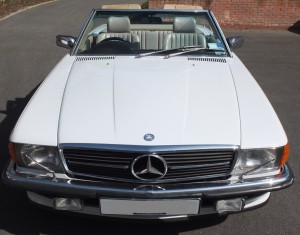 Oh Lord, won't you buy me a Mercedes Benz?
My friends all drive Porsches, I must make amends.
Worked hard all my lifetime, no help from my friends,
So Lord, won't you buy me a Mercedes Benz?
Gerald Levert/Andy Gibson – sung by Janis Joplin
It is surprisingly difficult to find statistics on worldwide open-top ownership, so my gut feeling that the English must come somewhere near the top of the league when it comes to this peculiar obsession must remain purely subjective. At this time of year the merest hint of the sun peeping through the murk is enough to bring to the roads an epidemic of rag-topped roadsters that have presumably spent the winter months hibernating in warm, dry garages.
Why it should be that the English are thus so afflicted I am not sure – particularly given our infelicitous climate. Perhaps it has to do with wishful thinking, or the lack of a pertinent contemporary mythology – or perhaps our midlife crises are just more acute than for other races. Either way, those from sunnier climes who might be expected to embrace the joys of wind-in-the-hair motoring instead tend to eschew these delights in favour of air-conditioned homogeneity.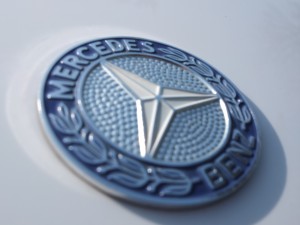 I am, myself, a long standing convertible convert. The above is my pride and joy – the other lady in my life – and she is called Pearl. You probably don't really need me to elucidate the origin of the name, but (for younger readers)… 'Pearl' was both the title of the album that Janis was recording at the point of her untimely death, and indeed her nickname for herself.  For those that care about such things my Pearl is a 1986 300SL. I have owned her for around ten years now and she has given me a great deal of pleasure over that time.
Regrettably, any thoughts of bringing her to Canada in a couple of years time really are a non-starter. If I wished I could pick up a North American version of the SL for somewhat less than it would cost to ship her over and do the necessary work to register her.
Which leads me to this observation… My perception, rightly or wrongly, is that – for a state that has a mild climate and considerably more days of sunshine than we do in the UK – British Columbians do not seem particularly keen on open top motoring. Yes, there are enthusiasts, but nowhere near the numbers that we see in England. Pickups are all well and good, but – for me – just do not hold the same appeal.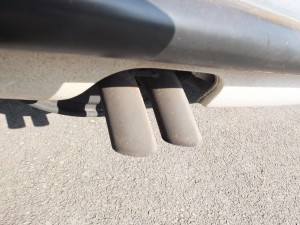 So – what should I drive when I finally make it to Victoria? My instinct is that I should run a 4×4, and I will certainly need it to be equipped to tow a boat. I am no stranger to the breed having previously owned an old Landrover 110 Station Wagon, which I really enjoyed both on and off-road. Unfortunately the fact that it boasted a 3.5l V8, weighed over 2 tons and had the aerodynamics of a block of flats (Canadian: Condo!) meant that it averaged only around 12mpg! In the end I could no longer afford to run the beast – even had my conscience allowed me to do so.
Trouble is, I still hanker after a rag-top – and whereas there used to be quite a range of 4×4 convertible options, as far as I can see there is now only the one…
Hmmm! What to do?