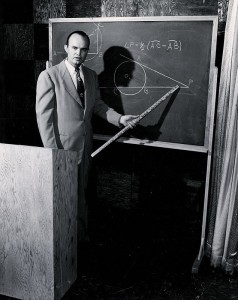 This post has been a long time coming.
Regular readers will need no reminder of the tortuous genesis of our Canadian adventure. Should the casual passer-by wish to catch up on the history of our struggle to divest ourselves of our UK property – of the Kickass Canada Girl's abortive 2012 attempt to establish a new career in Victoria – of our brief long distance relationship and of my delayed retirement… all of the necessary information may be gleaned from the archives to this blog.
I will simply refer all other gentle readers to this post, dating from the end of April of this year. This missive – lurking under the banner "A lesson in patience" – had as its theme the notion that the entire enterprise had been an extended education in endurance.
It turns out that in this regard I was somewhat off-beam!
The post contained the following paragraph:
"As the deadline for our departure for Canada approaches with all the subtlety of a runaway train we must keep our faith, our belief in our good fortune and our fingers firmly crossed. The universe is surely planning for everything to pan out just right – at just the right moment."
At the point of posting the Girl and I had both made something of psychological leap, deciding that we would no longer fret and strut regarding our lack of progress but determining instead that we would retire and move to Canada in July come what may! Had we not found a purchaser for our Buckinghamshire apartment – or had my Permanent Residency at that point not been approved – we would go regardless and make of the emprise what we might.
It is now a matter of history that within forty eight hours of this missive having been penned we received – and accepted – a reasonable offer for the apartment. Within little more than a week of that milestone my application for PR was also granted.
The sale of the apartment was completed a mere week before we departed on our trans-Atlantic jaunt, just in time for a six-year high in the Sterling/Canadian dollar exchange rate to gift us a bonus of around $145,000 on what we would have had, had the property been sold when we first attempted so to do.
Our good fortune in finding our dream house in Victoria has been documented sufficiently recently that I need not repeat myself here. Suffice to say that faith in our fellowship of the fortunate few, which had been somewhat eroded over the last year or so, has been dramatically restored.
What might all of this mean?
Well – there is no denying that a great deal of patience has been called for over the last four years. The ultimate lesson – however – is surely rather that one should trust in the universe to provide what is needed – when it is most needed. One may – of course – ascribe this fortune to whatever higher force one deems appropriate. Personally I just think that we are just lucky, lucky buggers!
End of story…