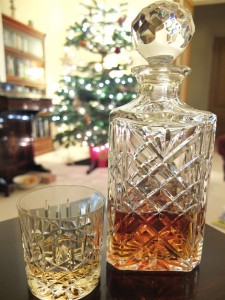 Should auld acquaintance be forgot
and never brought to mind…
Rabbie Burns
At this point – as the final full stop punctuates the ultimate paragraph on the page of 2012 and the leaf turns wearily to reveal the blank sheet that apprehensively anticipates the first words of 2013 – it is quite natural to take a last long look back at the events and happenings of the past twelve months before turning our anxious gaze once more to the future. Have we – by this reckoning – achieved those aims that we set ourselves at the outset of the year? Have we grasped the opportunities that have arisen unexpectedly since then? Can we – in short – feel satisfied that we have filled each "unforgiving minute with sixty seconds' worth of distance run"?
Well – maybe not entirely, though it is hard to imagine quite what else might have been done. This has certainly been a year in which the unexpected has trumped all carefully considered stratagems – in which squalls and tempests have blown apart accustomed weather patterns, both literally and figuratively. Of the specific aims and ambitions that we had ourselves formulated at the start of the year few now remain – having been scattered to the far corners of the earth by the rough winds of events – and yet we survive intact, as do our long term dreams and intents. There is yet much to learn from the experience.
I am not much of a one for New Year resolutions – those inflexible tenets that rarely survive intact the icy blasts of winter. We do – however – clearly need to re-focus our thoughts and to re-discover our 'mojos'. This will probably take some time as we accustom ourselves to our new circumstances – and as the dark decurtate days of winter slowly give way to the renaissance that is spring. This tradition of mirroring our own development to the rebirth of the year through the change of the seasons is as ancient and timeless as the land itself and I see no reason to tinker with nature's tenacious tutelage.
One thing I must do at this juncture, however, is to express my humble and heartfelt thanks to all those friends, family and acquaintances who have helped, supported and succored us both through this last year. Our gratitude is undying and we will do our very best to repay your kindnesses as we may.
All that remains is for me to wish you all a very Happy Hogmany.
"A guid New Year to ane an' a' and mony may ye see"