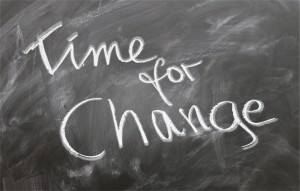 "A transition period is a period between two transition periods."

George Stigler
The period following the declaration in September 1939 that a state of war existed between the United Kingdom and Germany – the which endured until April of the following year – came to be know as the 'Phoney War'. This because, following the Nazis' blitzkrieg attack on Poland and Chamberlain's dramatic declaration, as far as the general public could tell – absolutely nothing happened!
That this was – of course – far from being the case became all too apparent as the following year unfolded, but the phrase – and the notion – has stuck. It now provides a useful analog for an unexpected hiatus.
Far be it from me to suggest that the events of the past two months in our humble lives could in any way compare with such great moments from history – but I am, naturally, about to do just that.
Since the offer on our new home on the Saanich peninsular was accepted and the contracts signed back at the start of August we have existed in a dreamlike state of limbo. Schemes have been schemed – researches pursued relentlessly – plans prepared patiently… inspiration quivering tremulously just beyond reach like some slippery Will O' the Wisp…
Not a great deal of any true import has been achieved. We have instead floated through a delightful holiday-like existence at our lovely friends' smallholding in Saanichton, indulging in all the delights that Victoria has to offer of a summer season.
All this is about to change…
Next week we take over and move into our new home and all of our worldly possessions finally finish their long voyage from the UK.
I have already made reference to some of the many differences between buying and selling property in Canada and so doing in England. A further disparity – particularly if one is in the fortunate position of not requiring mortgage finance – is that the legal profession's part in the process over here amounts to little more than a cameo.
As soon as we had received an offer on our apartment in Buckinghamshire I had immediately to engage a solicitor, by whom the process was effectively run from that point on – all the way to completion. Here in Canada we were advised that a lawyer would not be required until the very last moment. Sure enough we finally met our lawyer earlier this week, signed the necessary papers and handed over a bank draft made out for a very large sum of money. Apparently we will not need to see him again.
The funds will be transferred to the vendor on Monday next, we take possession at midday on the Tuesday and our goods and chattels should be with us on Wednesday.
There is some uncertainty as to the exact timing of this final phase because our various bits and pieces – having been extracted from their container upon arrival in Vancouver a couple of weeks ago and subsequently stored in a bonded warehouse there – still need to be cleared by Canada Customs. We will meet the truck bringing them from Vancouver at Victoria International Airport (where Canada Customs have an office) and the business will be transacted there. We don't envisage there being any problems, but don't yet know if this will take place on Tuesday afternoon or Wednesday morning.
Once everything has been unloaded and unpacked – that's when the fun really starts…
Until then – and as a way of preparing ourselves for the busy and arduous week ahead – we have run away for a couple of nights to Saltspring Island, concerning which more anon…