No more than a few days ago – in a post generally bemoaning the lack of progress on our long road to retirement in BC – I wrote this regarding my application for Canadian permanent residency:
"My application is – however – approaching the average time to decision, and I am thus in a state of considerable anticipation."
Yesterday the following popped into my inbox as I slaved away at my desk at School: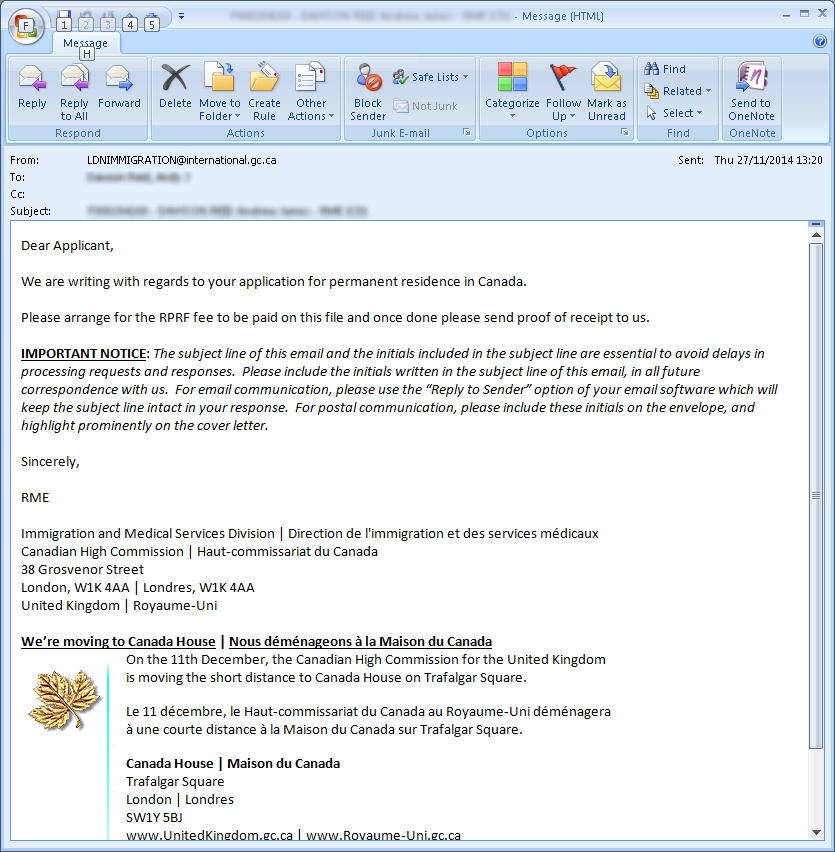 Not only is this the first indication that I have had that London is now actively processing my application, but also – I feel – most convincing evidence that it will meet with approval in reasonably short order. I would not – after all – be asked to pay the Right of Permanent Residence Fee (RPRF) were I not soon to be granted that privilege.
Naturally I paid CIC immediately by credit card and forwarded the electronic receipt to London – so as not to delay the process further.
This is really most exciting!