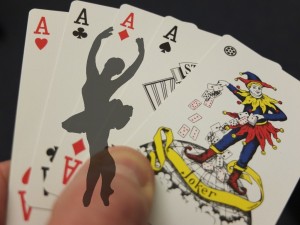 "I was pirouette and flourish,
I was filigree and flame.
How could I count my blessings
when I didn't know their names?"
Rita Dove – 'On the Bus With Rosa Parks'
We who are the fortunate ones should by now know most intimately the names of our blessings and thus meet no such challenges in the area of numeracy. Our blessings are counted daily and grateful thanks are offered to our gods – whatever form they may take.
This week brings yet another such benediction. We have to be at work for only three of its working days!
Yippee!
On Thursday it is the Kickass Canada Girl's birthday and – as is our wont – we will be celebrating in some style. We escape in the morning to that favourite haunt of ours – the lovely Georgian city of Bath. Owing to a turn of outrageously good fortune I am in grateful possession of a gift voucher for the night at an extremely prestigious spa hotel, to which we will repair forthwith. Spa treatments for the Girl and extended exposure to sauna and steam rooms for me will be followed by a splendid repast at the hotel's Michelin-starred eatery – and all as a result of a favour that I did for someone. Truly what goes around comes around.
Sadly we could not afford to extend our stay at this pleasure dome to a second night, and Friday thus finds us downgrading to a rather more humble hostelry. We should not complain though, as this one also has a pretty decent restaurant. We will not be able to tarry in any case as we must make our way over to the Recreation Ground – being lucky possessors of tickets for the Bath/Saracens game on the Friday evening. Those who follow such things will know that the top of the table in this year's rugby premiership is currently fairly tight, and that as a result this particular clash carries great import.
Saturday will – the Girl assures me – be given over to shopping. There is the small matter of a birthday gift to be purchased, in the form – most likely – of a new outfit. I wouldn't want to give too much away – however – so we will have to see what transpires.
We are very aware that we are extremely lucky souls and we are filled with gratitude for all of the wonderful gifts that are bestowed upon us. It behoves us not to take these things for granted – and we will do our darnedest so not to do.
Blessings, blessings, blessings…