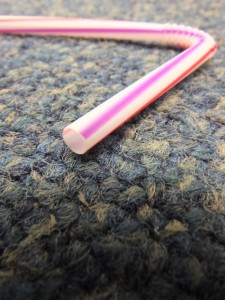 Given that Kickass Canada Girl and I lead what, in the main, what can only be described as a charmed existance it would seem somewhat churlish – if that is a strong enough term for what I am about to do – for either of us to whinge or otherwise complain about it. Indeed some might find such behaviour reprehensible or even – given the manifold ills of the world as a whole – somewhat offensive. My nature is to be an optimist and to look on the bright side – but there are times when even I feel beaten down by things and am moved by the urge to unburden.
To cut to the chase – what I am saying is that if the very thought of my grumbling on about  our lives turns your stomach – look away now! Click through to another, more upbeat posting maybe.
<Grumble on>
The Girl has gone back to Victoria. Boo!! She and I will not see each other again until early in November – which sorry inevitability really is proving pretty tough to bear. As posited in a previous posting on Long Distance Relationships – and is definitely turning out to be the case for us – these repeated partings are becoming more difficult with repetition rather than easier.
The Girl – having been away from Victoria for some time on a combination of leave and foreign work trips – faces what she knows will be a tough period back in the office. She is well aware that things are difficult all over at the moment, but as she is still relatively new to this particular challenge she is finding it all rather daunting and would much rather that I were there to support her (as would I!) instead of being 5,500 miles away.
I have started my last full academic year at work. This should feel good but it has been a very tough and chaotic summer – not just for those of us in IT but across the School as a whole. There is going to be a mad scramble over the coming months to try to get everything working as it should, with the further threat of an inspection hanging over us throughout. There is clearly more to do than can reasonably be accomplished in the time available, and the very thought of heading into the winter – with my commute and long days of work – makes me feel almost resentful that I have to do this final year.
The housing market is flat. The various statistics available online for our area suggest that the average time on the market is in excess of two thirds of a year and that very little is selling. Our apartment in Buckinghamshire inevitably does not fall into the 'average' category – in terms of selling if no other. The longer it remains unsold – and with no indication that the market will pick up anytime soon – the more worried we become that a vital element of our plan will simply fail to materialise. There is also the ongoing expense of being the landlord of a rented property. There seems always to be something needing to be done!
I do not much like the autumn. I never have. Spring is my time of year – when new life is appearing and all is being born afresh. Yes – I know that the cycle of death and rebirth is natural and essential, but that doesn't always help my mood.
Wonderful as it is for the Girl and I to meet each other whenever we can, the cost of flying around the world like this really is unconscionable – let alone being the slightest bit 'green'. I can't wait to be settled in one place and to put what monies we have left to some more fruitful purpose.
You know – I think that is quite enough of that. This is making even me a bit queesy – and if you have read thus far I am sure that you are feeling the same.
Deep breath – and…
<Grumble off>
Sorry about that. Normal service has been resumed…