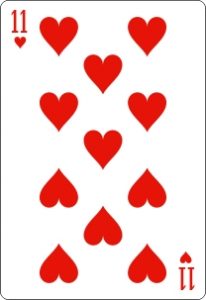 Well – who would have thought it?
It is to be hoped that the gentle reader might indulge me just a little if – with not the slightest intention of sounding my own shophar –  I express my astonishment at the relative longevity of this enterprise…
…by which I refer, of course, to this attractively eccentric almanac!
Yes – since I took my first faltering footsteps into the anarchic world of blogging on January 26th 2012 I have contrived to make additions to this agglomeration of arbitrary articles at roughly bi-weekly intervals. The end result of all of that tapping and scratching is (and I know that you have been keeping score!) that this is the five hundredth post since the imperceptibility of the immigrant was first imparted.
Very many humble thanks to all of those die-hards who have stuck with it.
I think a small celebration might be in order – and as that is something that is decidedly better done in the 'real' world rather than in the 'virtual', the Kickass Canada Girl and I will just have to do something appropriate here in BC! The reader may choose to take the opportunity to raise a glass for this (or indeed any other) reason at his or her own whim or fancy!
Cheers to all!
PS – Serious kudos to anyone who can glean the relevance to this post of the image thereto attached!