You are currently browsing the monthly archive for August 2014.
A good photograph is knowing where to stand
Ansell Adams
I do not claim for a moment to know where to stand… but I cannot in any case resist posting some more random images from France.
This is La Rochelle – which we had not previously visited.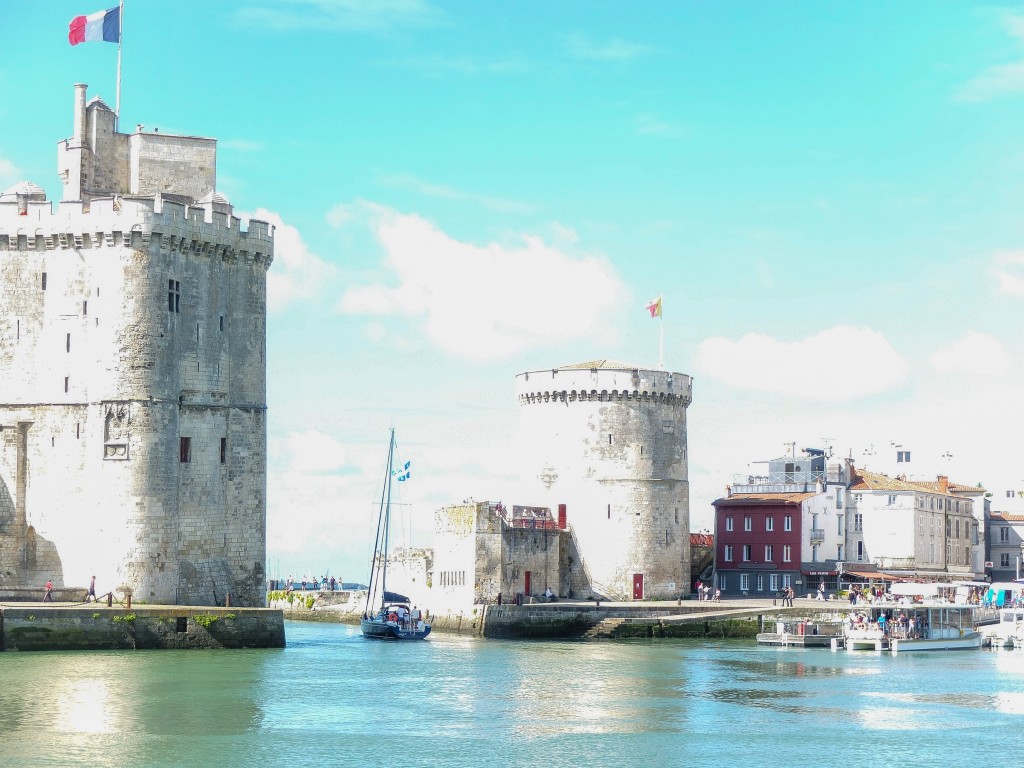 These are random passing sights that took my fancy:
And this is from the Chateau de Tennessus: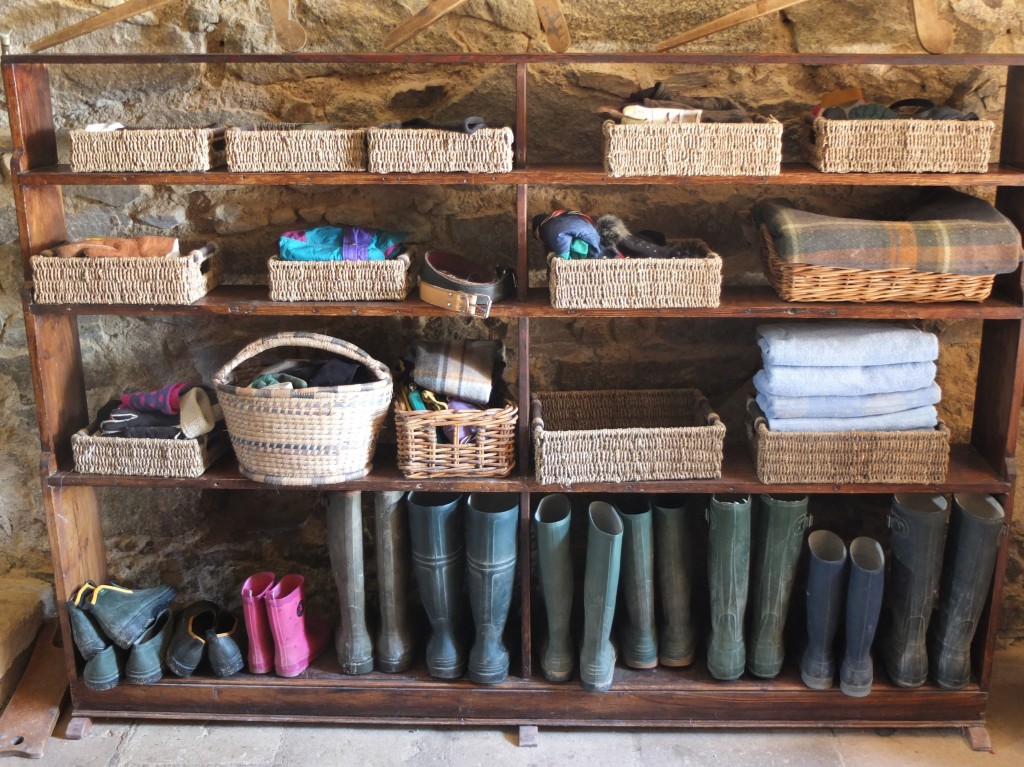 I must also at this point express hearty congratulations to the English ladies who triumphed against the Canadians in the Women's Rugby World Cup on Sunday evening last in Paris. The Canadians were not by any means disgraced, having put up a really strong performance. They will certainly feature strongly in future competitions. The Kickass Canada Girl is just about speaking to me again!
On our way to the charming region of the Poitou Charente that is to be our home for the next week we spent a couple of nights in what might best be described as a fairytale medieval castle – the Chateau de Tennessus. This twenty five year labour of love on the part of its English owners is a testament to what can be achieved if one is prepared to invest a simply extraordinary amount of work, art and money into what is quite clearly an overarching passion.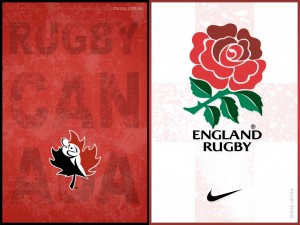 Avid followers of these obscure obita dicta may well recognise the image at the top of this post. I used it for the occasion last year on which the Kickass Canada Girl and I ventured to the Twickenham Stoop to see the English ladies take on their Canadian counterparts at the 'gentlemanly' pastime of 'rugger'. In that instance – to the Girl's chagrin – the home team proved too strong for the visitors.
I re-use the image now because the two sides meet again this coming Sunday – but this time in Paris for the final of the Women's Rugby World Cup! How exciting!
The English ladies have made a number of appearances in World Cup finals and have indeed once lifted the trophy. On the last few occasions, however, they have been well beaten by New Zealand – who were indeed favourites again for this tournament. Canada have not previously finished higher than seventh – so really are entering uncharted territory. The two sides have already met in the pool stages this time around – the result being a tantalising 13 all draw.
The Irish ladies did everyone a favour by knocking out the All Blacks but seemed by yesterday's semi-final against England to have exhausted themselves in the process – the English romping home 40 – 7. The Canadians then opened up a good lead against the hosts – France – but had to endure sustained pressure in the closing 20 minutes – just holding on to go through 18 – 16.
We wish the very best of luck to both sides for Sunday.
As it happens we will be in France over the weekend – though not particularly close to Paris. This is probably a good thing since we would be very tempted to try to get to the game in spite of it already being a sell-out – the which itself is a fantastic result for the women's game.
We are taking a brief break from the rigours of work and spending a week in the company of the good friends whose wedding we attended in Hong Kong a couple of years back. They have rented a gite in the Poitou Charente for three weeks and we will spend the first of those with them. We leave this very evening!
Expect photographs…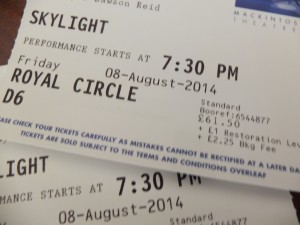 To Wyndhams Theatre in the West End last Friday eve to catch the revival of David Hare's 1995 masterpiece – 'Skylight' – starring Bill Nighy and Carey Mulligan.
As Canadians would say – but as Brits would mean… "Awesome"!
The Kickass Canada Girl and I found ourselves earlier that evening – as we journeyed into town prior to the performance – discussing the fact that it has been some considerable time since we have truly had a five-star theatrical experience.
Come to think of it – and we did – there has also been a lengthy lacuna since we last saw a five-star movie. And as for television! Well – the fact that we are spending a considerable chunk of our current down-time (such as it is) either re-playing (in the case of the Girl) or mostly viewing for the first time (in mine) the complete cycle of Aaron Sorkin's wonderful 'The West Wing' courtesy of LoveFilm – says pretty much all that need be said about the current state of television drama.
I digress…
For those who know him not Sir David Hare is one of the great knights of the English theatre – playwright, screenwriter and director. He is perhaps best known for his trilogy of 'state of the nation' plays for the Royal National Theatre in the early 90s – 'Racing Demon', 'Murmuring Judges' and 'Absence of War' – as well as for his earlier play, 'Plenty' – his own screen adaptation of which starred Meryl Streep. Streep featured again in the movie of his 2002 screenplay of Michael Cunningham's Pulitzer Prize winning novel – 'The Hours' – the which was directed by Stephen Daldry, who also does the honours for this revival of 'Skylight'. Hare's 2011 one act play 'South Downs' – based on his school days in Sussex and written to be played as a double bill with Terrence Rattigan's 'The Browning Version' for the centenary of the latter's birth – is one of my favourite scripts of recent years.
Most recently Hare has turned his hand to writing and directing for television, producing a trilogy of dramas based on his long-serving MI5 character – Johnny Worricker. The 'Worricker Trilogy' – comprising 'Page Eight', 'Turks and Caicos' and 'Salting the Battlefield' features in the lead role no less than the estimable Bill Nighy. See above!
Hare is understandably widely regarded as a political writer – his work clearly reflecting his left of centre credentials. 'Skylight' – written whilst the UK yet reverberated to the shrill cacophony of the Thatcher years – makes central the abyss between that era's capitalist high-achievers and those left as human wreckage in their wake. Nighy's driven and hugely successful alpha-manhood is pitted against Mulligan's born-again social conscience. Not too difficult to imagine where Hare's sympathies lie.
'Skylight' is – praise be – much more nuanced than this, and considerably more complex and layered than first impressions might suggest. The play is in truth about these two engaging, much flawed and totally believable characters and their sad, funny, exasperating and moving relationship history with each other. Exquisitely written, Hare's script eschews easy answers and ensures that should we as onlookers ever feel that we have enough of a handle on matters to form a judgement, we are rapidly disabused of the notion and forced to dig deeper.
One could posit that given such wonderful material all a decent actor need do is to hit the mark and to recite the lines. To suggest such in this case would be to damn Nighy and Mulligan with faint praise. I can't recall when I last saw two thespists inhabit their characters as completely as do these two. This is acting of the very highest order.
But enough of my babbling. Instead of perusing my prattlings you should be online at once scrabbling to acquire a ticket for the last few weeks during which this wonderful show will be on the London stage. Such treasures are – by all accounts – yet to be had… though I doubt that they will remain so for long.
There are rumours of a Broadway transfer in the spring of 2015 – should you hail from across the pond or be feeling particularly flush – but who knows.
Don't take the chance. Catch it now!
Tags: Drama, Modern life, Writing
Subsequent to my posting of last week regarding my application for Canadian Permanent Residence, it is good to see that we are now properly in the system. As reported, the Kickass Canada Girl's part in the proceedings is done – at least for now. The Citizenship and Immigration Canada Application Status tool shows the following details for me: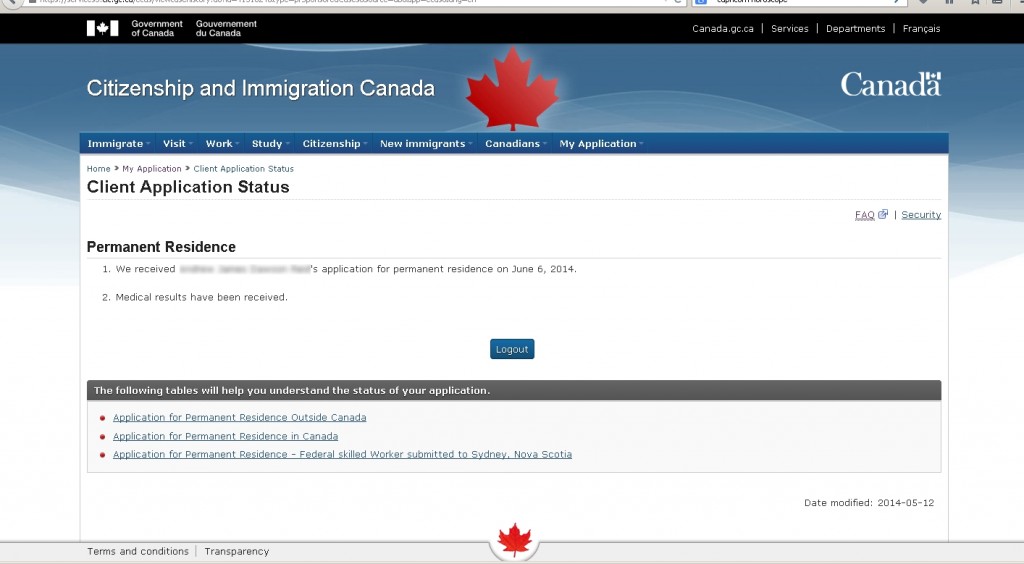 Good to see that my medical results have also been received – by virtue of their having been extracted from the online system. This means that the CIC will be aware that my medical certificate dates from the end of April this year – and that the clock is thus running!
I will keep my eye on the status pages and report further progress as it occurs.
How exciting!
Tags: Canada, Immigrant, Medical, permanent resident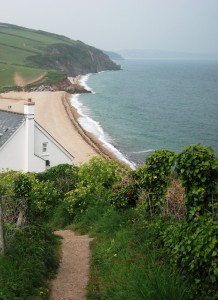 This happy breed of men, this little world
This precious stone set in the silver sea
Which serves it in the office of a wall
Or as a moat defensive to a house
Against the envy of less happier lands
William Shakespeare – Richard II
Finding myself in want of some new t-shirts (yes – I am of the breed of unreconstructed hippie that still prefers to dress in sandals, jeans and a comfortable top well into my seventh decade!) but not caring much for the choice of overpriced designer-labelled or eyeball-scorchingly be-slogan-ed apparel on offer on the high street – I turned as ever to the InterWebNet to discover what might be available out in the wild – so to speak.
I was looking for something with a nautical flavour – such being to my taste – and by good fortune it seems that the seafaring style is very much "in" at the moment – whatever that might signify.
What it did presage – of course – was the need yet again to skirt the worst excesses of the 'designer' end of the rag trade – but this time online. Fortunately – however – I soon found myself delighting in the pelagic pages of one of my favourite small-scale outfitters – Quba & Co – who are based out of Salcombe in Devon. If you haven't come across them before I do encourage you to take a moment to examine their wares – commencing mayhap with the 'Company History' page on their website, which explicates their ethos rather well and should give you a good insight as to why they appeal to me.
This post does not – however – concern male fashion, though the seed for it did emanate from the pleasures that I clearly obtain from all things related to the sea. Although I have spent a certain amount of my time over the years 'messing about in boats' (nowhere near enough time of course!) I have never actually owned one. This will – I firmly intend – be rectified when we move to BC. To my very great pleasure the Kickass Canada Girl has indicated that she will willingly join me on a Power Squadron course once we arrive in Victoria preparatory to us taking to the waves together.
Now – I am aware that a great many of those who live on Vancouver Island are themselves boat-owners and also that these craft are predominantly used for the purposes of fishing. I never have been an angler and nor do I have much interest therein – although I did gain some valuable insight into the pursuit courtesy of the Girl's cousin who introduced me to the practice of throwing out a couple of lines and then sitting back with a beer… not that I am suggesting for a moment that this is customary amongst British Columbian fisher-folk.
There are, of course, many reasons why – over the centuries – the Brits have been drawn to the west coast of Canada, and in particular to the islands. Much of this surely stems from the fact that both races – as island folk – share a common love for the sea and alike feel the draw of the ocean. I have doubtless quoted John Masefield before in these posts but make no apology for repeating these lines from 'Sea Fever':
I must go down to the seas again, to the lonely sea and the sky,
And all I ask is a tall ship and a star to steer her by;
And the wheel's kick and the wind's song and the white sail's shaking,
And a grey mist on the sea's face, and a grey dawn breaking,
I must go down to the seas again, for the call of the running tide
Is a wild call and a clear call that may not be denied;
And all I ask is a windy day with the white clouds flying,
And the flung spray and the blown spume, and the sea-gulls crying.
I must go down to the seas again, to the vagrant gypsy life,
To the gull's way and the whale's way where the wind's like a whetted knife;
And all I ask is a merry yarn from a laughing fellow-rover,
And quiet sleep and a sweet dream when the long trick's over.
Incidentally – the oft-quoted phrase that I appropriated for the title of this post is not without interest itself, in that its exact origins are not at all clear. My thoughts ran first to Shakespeare – and in particular to the celebrated John of Gaunt speech from Richard II that is quoted at the top of this missive. When that presumption proved erroneous I resorted once more to the InterWebNet.
Other than a (doubtless worthy and fascinating) tome documenting 135 years of the history of British bicycle racing the most numerous references I could find were to Winston Churchill. The extract from his 'History of the English Speaking Peoples' is actually titled 'The Island Race', and though Churchill is widely attibuted as having 'frequently' used the phrase in the form prepended by the pronoun rather than the definite article I could find no categorical reference thereto. It seems that the usage has simply evolved because it is actually too good not to have done so.
Bully for that, I say…
Tags: Boats, British Columbia, England, The sea, Vancouver Island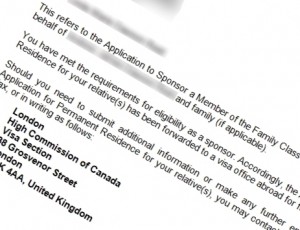 It occurred to me – a couple of weeks back – that it had been a number of months since I had last been in contact with Oldest Friend and his good lady. I should perhaps – I mused to the Kickass Canada Girl – drop them an email.
"Give him a call" – the Girl directed.
As a long term proponent of world peace I acceded to this ultimatum, quickly dialling Oldest Friend's mobile number. Following a brief hiatus he answered – somewhat testily, I thought.
"Not a good time?" – I enquired.
"We are in Australia" – he grouched. "It's three in the morning!"
I forwent quizzing him as to why his mobile phone was switched on if he was trying to get some sleep and promised to contact him again in short order. I briefed the Girl.
"I had a hunch they might be down under!" – she said brightly. I bit my tongue.
She was right to be unsurprised. Oldest Friend's son lives in Australia with his lovely wife and they have only recently taken delivery of their firstborn.
A couple of weeks on and Oldest Friend called to say that they were back in the country. We arranged to meet  them last Wednesday evening at the same Surrey pub at which we had discussed retirement with them a couple of years back. It was good to see them again.
In some ways they are in a similar position to us. Having inherited the family home on the death of his mother some 18 months ago Oldest Friend is battling to sell the property with a view to relocating elsewhere – although unlike us they have not yet decided where that should be. Like us much is yet up in the air for them and we compared notes concerning the dread feeling of powerlessness by which we all seem currently to be enveloped. We bemoaned as one the fact that nothing seemed to be moving forward on any front. Knowing that one is not alone in one's travails is surprisingly comforting.
But then – on the very next day – something did happen and there was after all a reason to crack open the Harry Champers in celebration. Yesterday was our fourth wedding anniversary – the which had already put us into a good humour. This mood was further enhanced by the receipt from Citizenship and Immigration Canada of a couple of weighty emails. CIC had not – to this point – even acknowledged our presence on the planet, so it was with great excitement that we learned that not only had my application for Permanent Residence been received by them, but that the Girl has already been approved as my sponsor! The whole shooting match is now on its way back across the pond for the second part of the process to begin in London.
Hoo – bloomin' – ray!!
Now that does feel like progress…
Tags: Friends, Marriage, permanent resident, Retirement