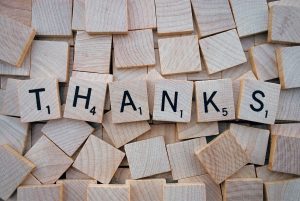 Growing up in the UK and paying little attention to matters beyond the confines of those verdant isles, my only vague understanding of the North American tradition of Thanksgiving came from the sort of cultural osmosis that arose from the post-war mid-Atlantic homogenisation of the entertainment industry. Even then I had no idea what it really signified and indeed thought little enough at all about it, except to wonder why on earth the Americans had instigated another turkey-based festival so close to Christmas.
I most likely assumed that the celebration had something to do with the secession of the US from its former colonial state, or was perhaps somehow related to the civil war. Either way I figured that it had little to do with us Brits and that given our long and (in)glorious history we probably didn't feel the need to hold any special festival because we were permanently thankful for who we were.
The gentle reader will be unsurprised to hear that I received a rapid education in such matters when the Kickass Canada Girl and I moved in together. I learned that the Canadian and US Thanksgivings were different things and that they take place almost a month apart. As in so many areas the Canadian variant comes first! Whilst yet in the UK we celebrated the festival on a number of occasions with a gathering of Canadian expats and most enjoyable it was too.
What I still had not gleaned (a fact I can only blame on the sad decline of brain activity that comes with age) was that there is after all a correspondence between Thanksgiving and a UK feast day. I refer, of course, to that excellent pagan celebration – Harvest Festival. Doh! In my defence I would point out that Harvest Festival is not a public holiday in the UK, being traditionally celebrated on the nearest Sunday to the Harvest Moon. I was also misled by the lateness in the year of the American version – way after the harvest has been safely gathered in. Nonetheless, now that I have been enlightened it all makes perfect sense.
The long and the short of this inconsequential musing is that we celebrated Canadian Thanksgiving last weekend with our dear friends from Saanichton and were treated to a truly magnificent feast. A good time was had by all and the harvest was well and truly lauded.
Hoorah!