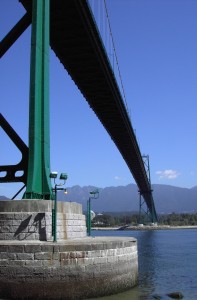 "This blog is about a journey. A journey that started in London early in 2005, and that will end – although of course journeys never really end – in Victoria, BC sometime in 2014.
Well – that's the plan…
…and plans – as we all know…"
When I wrote the above in January 2012 for the first incarnation of this journal – my wife (who for the purposes of this blog will henceforth be known as the Kickass Canada Girl for reasons that would become obvious should you choose to read on) had just landed a plum job in Victoria BC. The plan that we had hatched (which you can read about here) – the ultimate goal of which was which was to see us transported both to British Columbia and into retirement – looked to be well on track.
But plans – as we all know…
…and that was written in April 2014.
It is now October 2015 and I am delighted to report that I am editing this 'About' page in our new house overlooking the sea on the Saanich Peninsula just north of Victoria BC. Yes – it took a year (and change) longer than we had originally planned but we are here at last – in Canada – and retired.
The blog contains much concerning the entire convoluted process of emigrating to Canada – which some may find useful – and much else about life in general and in particular – which may at the very least occasionally prove amusing.  I intend to continue to log the journey. If you would care to follow it do please subscribe here:
Andy Dawson Reid
October 2015