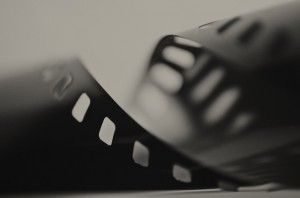 Regular readers of this blog will know that the Kickass Canada Girl is a huge film buff. More than that she is also a great enthusiast for the whole cinema-going experience – VIP seats – buttered popcorn – the whole shebang! Before moving to the UK she was a frequent and regular visitor to her local multiplex and it didn't much matter (within limits, naturally) what was showing. She just loved the whole adventure.
When the Girl arrived in the UK she hoped to replicate the experience here, but her efforts to that end were hampered by two discongruous factors. The first – that cinema-going in the UK is simply not on a par with its North American counterpart – might just have been overcome had it not been for the second – which is that I am quite the lousiest person with whom to share a visit to the palace of dreams.
It's not that I don't like films. I do – though I am, it must be admitted, what might be considered a 'picky customer'. I would claim rather that I have high standards – but let's not fall out over such niceties.
No – the problem is that I don't much like going to the cinema. To be precise – and at the risk of coming over as exactly the sort of irritable old f*rt that I indubitably am – the real issue is that I don't much like other cinema-goers. There's more to it than that – of course – but a visit to the movie house rarely leaves me with a warm glow where my fellow man is concerned.
The Girl and I visited the cinema over the Easter weekend – to see 'Side Effects' as it happens (not bad at all – picks up appreciably in the third act – but I still don't care much myself for Soderbergh's signature 'distance'). I pretty much missed the first twenty minutes or so, however, because I was struggling to get over the effects of the 'pre-film' to the point that I could achieve the requisite suspension of disbelief.
These are just some of the things that set my teeth on edge:
The 40 minutes through which one has to sit of adverts and trailers for films that one is never going to want to see – all edited using the sort of strobe-like effects that could induce seizures, whilst being played at ear-drum piercing volume…
Having then to put up with all those who chose not to sit through the above fighting their way through to their seats in the darkness – just as the main feature is starting…
Those who then – having thus entered late and forced their way through to their seats – spend a couple of minutes standing up in front of other people – taking off coats, hats, scarves etc – before finally settling…
Those who – having been responsible for the above – then hold a barely whispered conversation for the first 10 minutes of the film until someone 'politely' invites them to shut the f*ck up…
Those who see nothing wrong with being responsible for the seemingly endless cacophony of coughs, sniffs, indelicate mastication, crunkled confectionery wrappers and so forth…
Those who insist on purchasing industrial sized containers of popcorn which they then – 1) eat a third of noisily over an extended period whilst alternately slurping indiscriminately at vast vats of 'coke' flavoured ice – 2) spread another third over the floor to be trodden into the carpet – 3) finally abandon the remainder in a veritable wasteland of personal detritus for some other poor sap to clear up…
Youths who – 1) put their feet on the seat in front and keep kicking one in the back – 2) go to the washrooms en mass every 20 minutes or so – 3) purchase wholesale quantities of confectionery to throw at other people in the dark – 4) leave noisily 10 minutes before the film ends…
Those most irritating people who insist on getting up, putting on their coats, talking noisily, pushing their way along the rows and leaving the auditorium the very second the film ends – regardless of the fact that some of us want to sit in the dark watching the credits and absorbing what we have just seen…
I could go on – but I feel the Girl's eyes on the back of my head (metaphorically) giving me a disapproving glare – so I will quit whilst I am (notionally) ahead.
When we lived in Buckinghamshire we belonged to a rather splendid film club which rented the screening cinema at Pinewood Studios on weekend evenings. There was a bar – large comfy seats with loads of legroom – an absence of commercials and trailers – an audience with a certain demographic – and an atmosphere most conducive to the celebration of celluloidal confections.
Sadly – since we left we have heard that the studio has terminated the film club's lease. Really most short-sighted of them…