"The pessimist complains about the wind; the optimist expects it to change; the realist adjusts the sails."
William Arthur Ward
As posited in this entry in the 'captain's log' of but a few tides back the good ship Dignity spent the past month berthed in a snug slip at Westport Marina – the which lies on the east coast of the peninsula but a little to the north of Sidney.
As was almost inevitably the case we did not get out on her as much as we would have liked (the weather broke, life got busy, etc, etc) and upon the brief voyages that we did essay we found at least one important job that needs to be done in short order (replacing the raw water pump. Boating people will know that this is not a good place to have a leak!).
That having been said much was learned and fun was had. The Kickass Canada Girl was introduced to the delights of Sidney Spit on a sunny day (as well as to the boat!) – my brother, our dear friend (and constant 'bailer out') from Saanichton and I supped ales at Port Browning on Pender Island (alcohol-free in my case – boo!) – and I discovered that I can conn my way into and out of a marina on my own, in addition to being able to take the boat out of the water single-handedly.
Pictures were – as you would expect – snapped and a selection are presented below for the reader's delectation:
Time to get her name on that stern!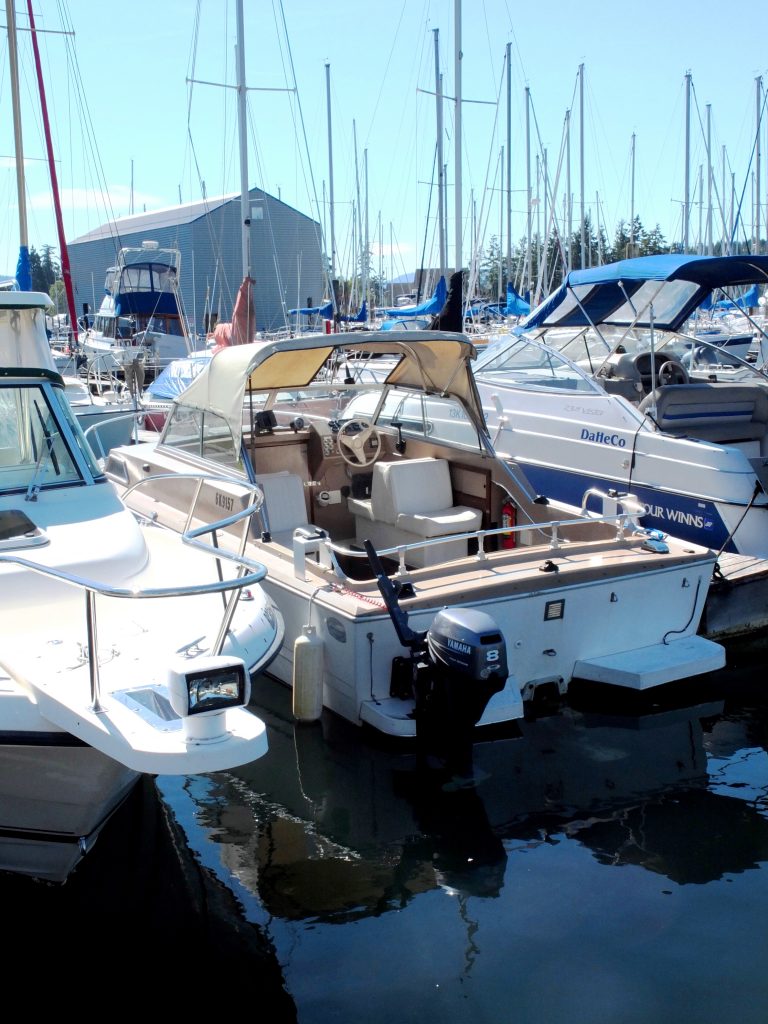 This is the passage between North and South Pender islands…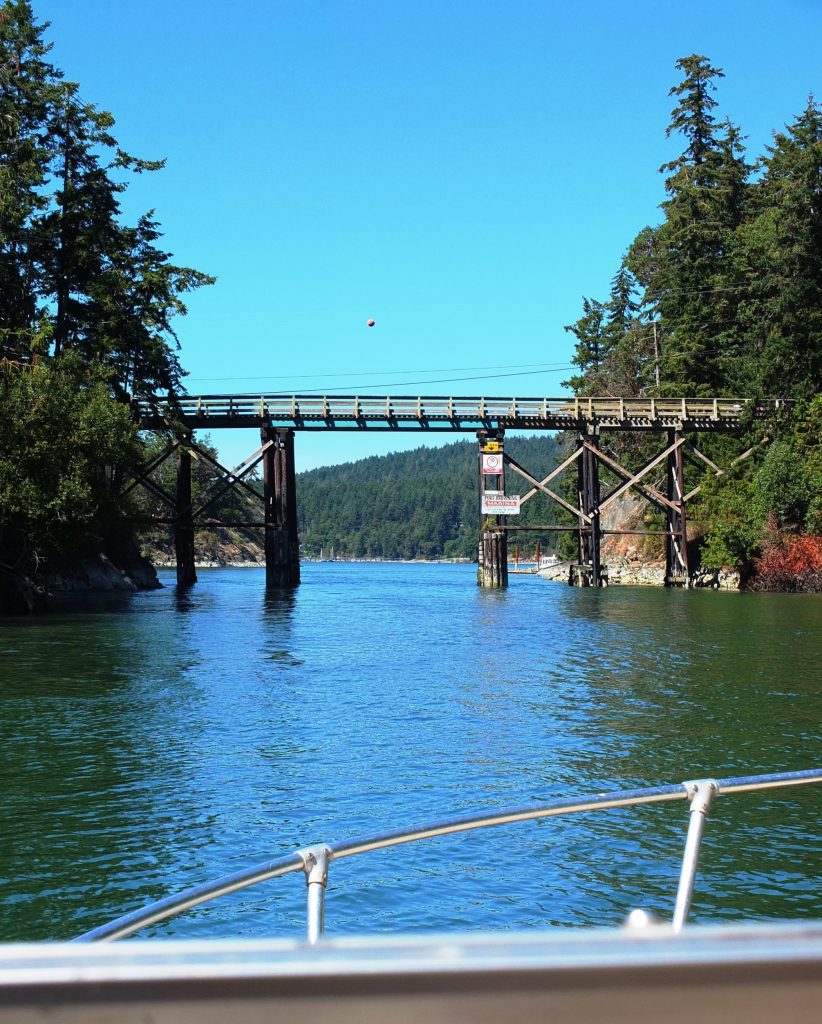 …and this is Port Browning.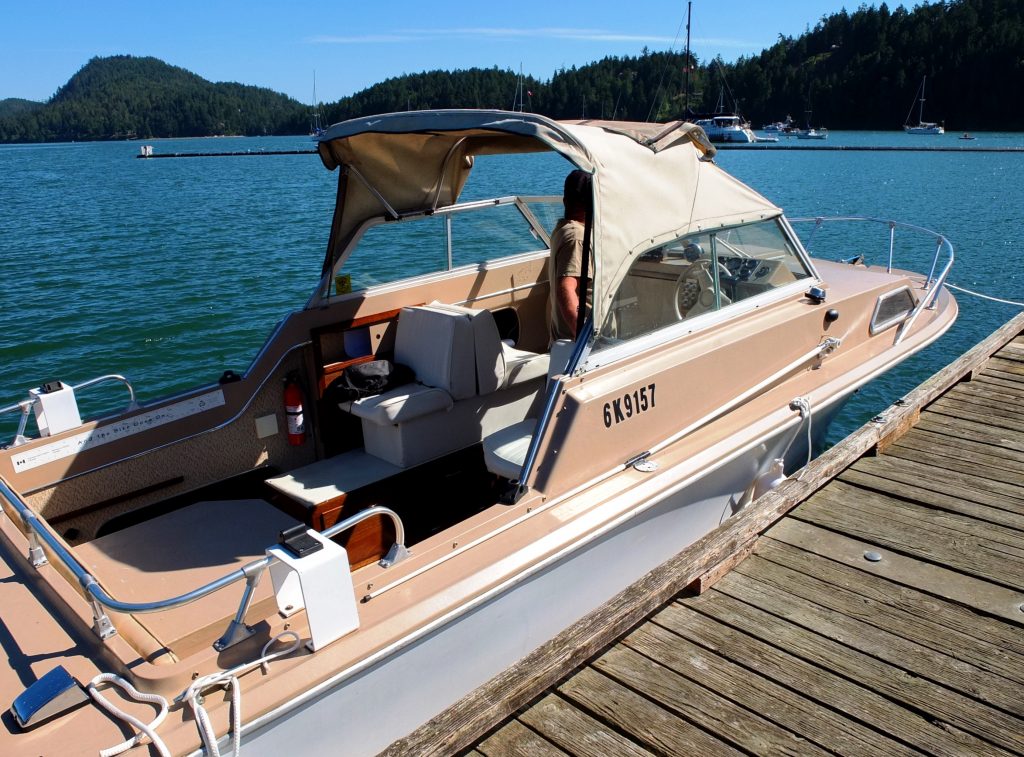 These shots were taken at Sidney Spit.