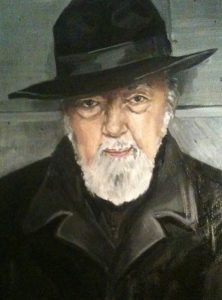 I find myself moved to an unexpected degree by the recent death of that giant of the British theatre – Sir Peter Hall – at the age of 86.
It is a fact of life I suppose that, once one enters one's autumnal years, the deaths of those with whom one is familiar – whether actually close or not – will have a cumulative and increasing impact. There have been losses over the past few years amongst that small group whom I personally hold to be 'heroes' which have been hard to take. Inevitably that number is only going to increase.
Peter Hall was not – for me – directly among that coterie. I am slightly ashamed to admit that I saw few of his many productions and – with rare exceptions – they do not feature in my personal canon of influential experiences. This is not in any way to denigrate the value of his vision, talent or achievement; in such matters opportunity and circumstance set us all on our own particular paths.
It is impossible, however, not to be overwhelmed by his impact and influence on British and international theatre during the post-war years. Consider:
he introduced London audiences to the work of Samuel Beckett in 1955 with the UK premiere of 'Waiting for Godot' when he was only 24.
in 1960, at the age of 29, he founded the Royal Shakespeare Company at Stratford, which he ran triumphantly until 1968.
he became the director of the National Theatre in 1973 and oversaw its protracted, painful but ultimately successful transfer from the Old Vic into its permanent complex on the South Bank in London.
he built an international reputation in theatre, opera, on TV and in film.
he was the founding director of the Rose Theatre in Kingston in 2003.
he was – throughout his career – a vociferous champion of public funding for the arts.
The news of Sir Peter's death stirs a couple of thoughts and memories.
The National Theatre's new home was opened in 1976 with a production of Howard Brenton's 'Weapons of Happiness' in the only one of the three theatre spaces then operational. I see from the InterWebNet that it ran for 41 performances – at one of which I was present. I marveled at the still unfinished building and at the wonderful standard of the production. The National was to become a most important venue for me – I have seen many productions there over the years; done the backstage tour more than once; participated in youth theatre workshops in its rehearsal rooms… and met the Girl for our first proper date in the bar outside the Lyttelton Theatre.
I am also a fan of the Rose in Kingston. Having been at school in Kingston and subsequently involved with youth theatre in the surrounding area, I was only to keenly aware of the lack of a theatre of any sort in what is an important centre to the south of London. I am delighted that the Rose now so splendidly fills that gap.
One sadness regarding Sir Peter's last years was his diagnosis with dementia in 2011. Having observed my mother's decline over her final years it must have been particularly poignant to witness such an intellect brought so low for so long.