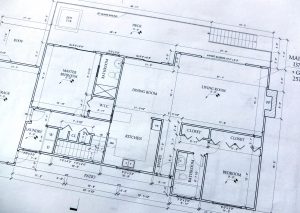 "We cannot do everything at once, but we can do something at once."
Calvin Coolidge
It is a matter of days now until we can celebrate the first anniversary of our ownership of the really rather splendid North Saanich residence from which emanate these meanderings. Time has simply cantered by…
It is also very nearly five months since I scribbled this update which included a brief passage concerning the ongoing legal dispute between the Kickass Canada Girl and I and the former owners of the property (and quite possibly their realtor (estate agent!) and maybe also our home inspector (surveyor!!)). I am still not able to regale gentle (and patient) readers with the full details; needless to say the case grinds on and on, and we are thankfully not holding our breaths (or we would by now have expired).
Indeed we have determined that we should no longer curtail our respiration (metaphorically speaking) in more ways than one! We have decided that we can wait not a day more before getting cracking on the first phases of our renovations.
The first task is the one that we did not expect to have to do. I realise that I have not – to this point – revealed the gruesome details of what must be done. Without going into the whys and wherefores the nub of the matter is this… as the photos in this post from last year show, the house currently has three sun-rooms that traverse the entire back of the building facing the sea. The areas beneath these have been enclosed to create further spaces that sit uncomfortably somewhere between inside and out.
These three sun-rooms must be removed, and will be replaced by a simple deck with stairs down to the garden (yard). A new and sizable sliding window will need to be installed in the living room, into what is currently just a hole in the wall.
This is a not insignificant project and will require building permits and suchlike. To which end we have engaged a designer (and 'Architectural Building Technologist') who has produced a first set of draft plans, the which will be used to set the whole kit and caboodle in motion with a view to actually building next spring. We rather like the elegant simplicity of his suggested solution and – should you persevere with these meanderings – you will eventually see how it turns out.
The 'second' task we had already started last year – before we discovered the extent of the issue described above. The house has a heat pump – a sort of air-conditioning – which is jolly good but does not provide the sort of 'spot' warmth that is required for comfortable winter living. Our first actions on moving in last October were to arrange for natural gas to be laid on and to order a gas log insert for the drawing room fireplace. When everything kicked off a few weeks later we had to put the installation on hold and – until a few days ago – that was the way things had remained. With winter rumbling into view in the distance this part of the project had to be rapidly re-instated and we now have in place a splendid and highly efficient gas log insert – complete with remote controls, timers, temperature settings and other gewgaws that we will never use.
Progress! Progress!…
Tags: House, Real estate, Renovation