After the pyrotechnics of the first week of our deck renovation project – during which the sun-rooms and all of the rotten structure at the back of the house was peeled away – the second week was considerably less dramatic. Our contractors are, however, now into the first phase of the build – which is most exciting.
The first thing to be done was to replace the guttering and downpipes, as the originals had been on the outside of the sun-rooms. This task was carried out in about ninety minutes by a single Vietnamese installer, who thought nothing of swinging from a ladder twenty feet above the ground whilst manipulating twenty foot lengths of aluminium gutter.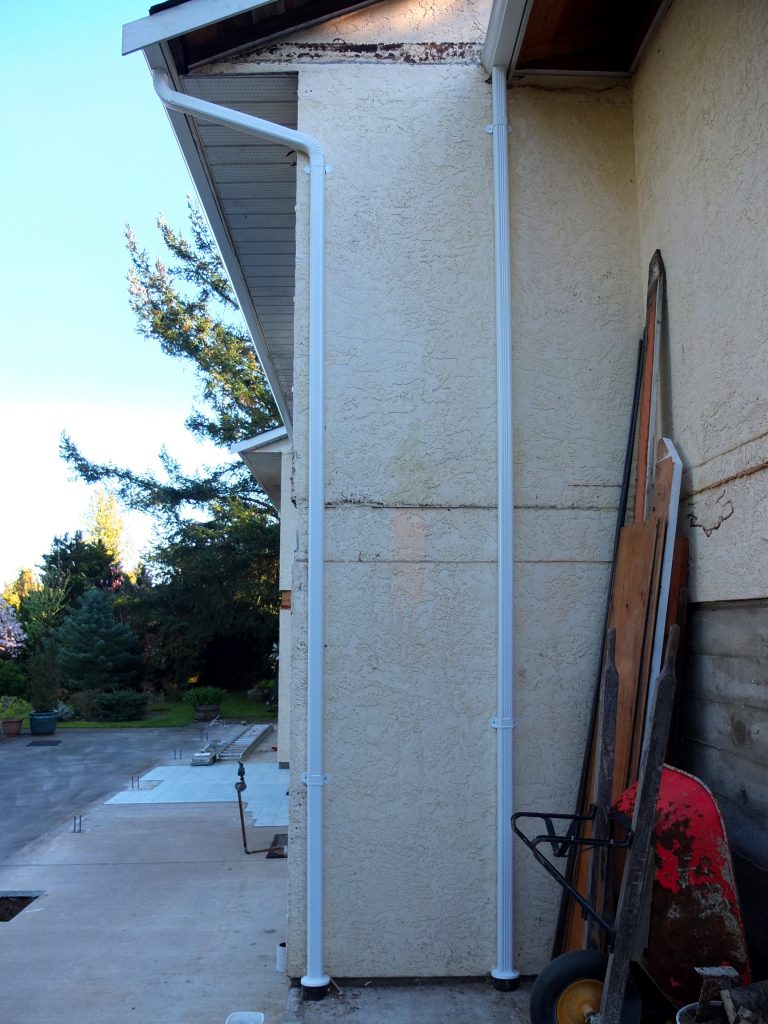 Although some of the existing footings could be built upon for the new deck, for the end at which the hot tub will sit it was decreed by our structural engineer that a deeper foundation should be provided.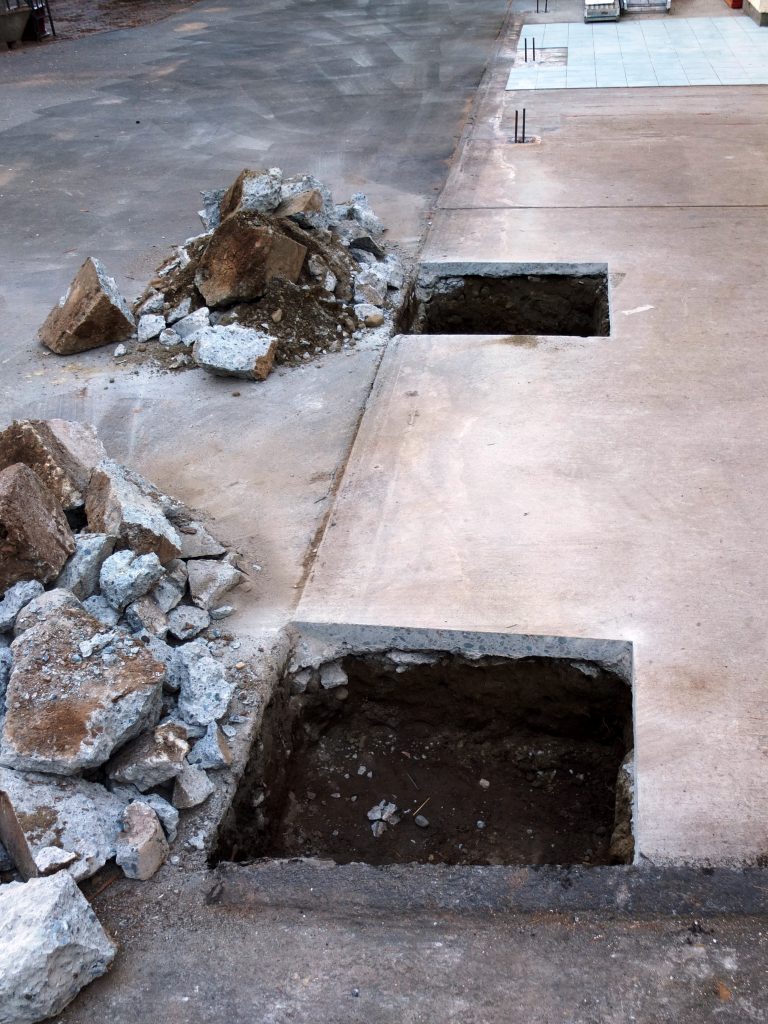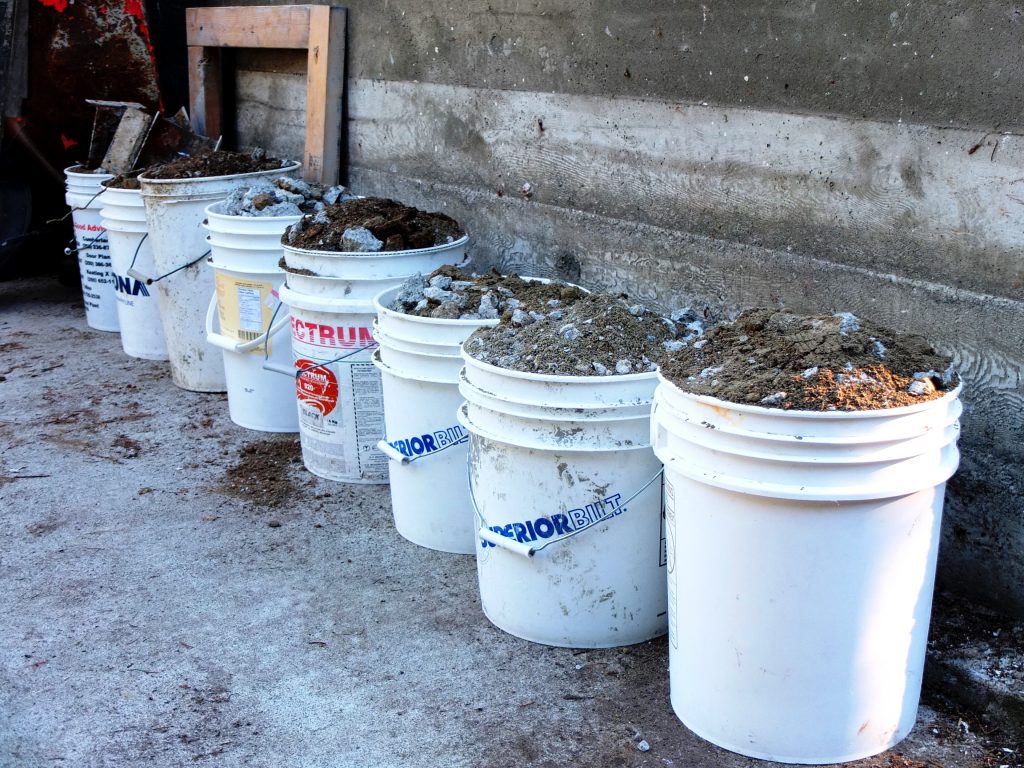 Foundations have been poured and left to set.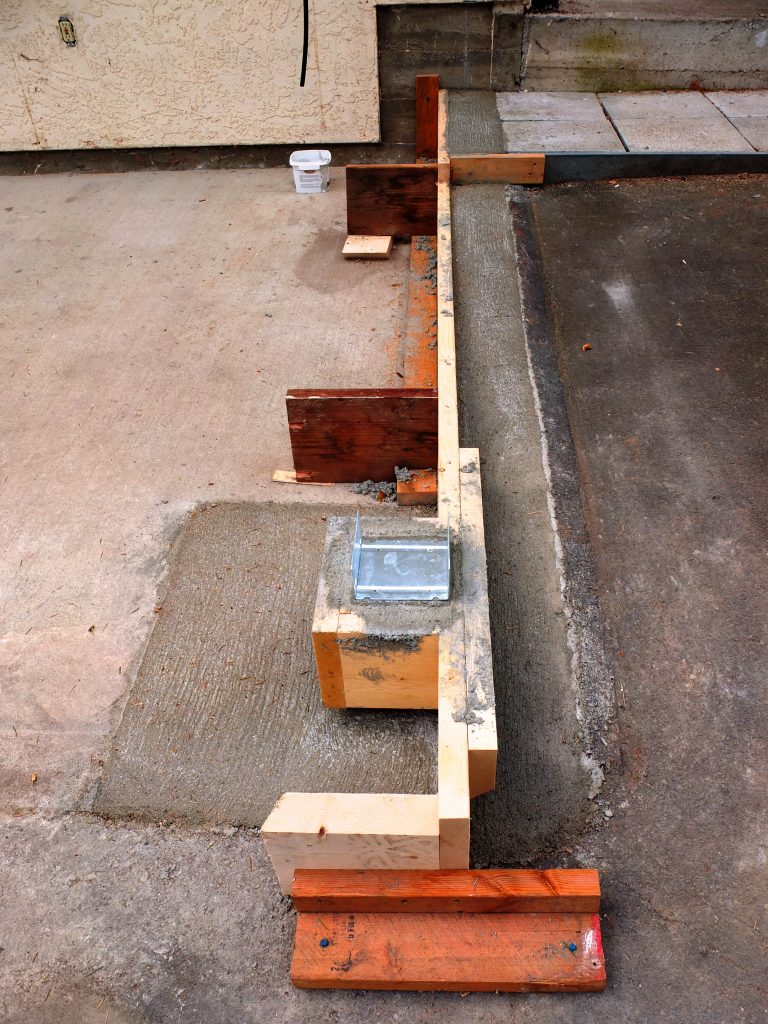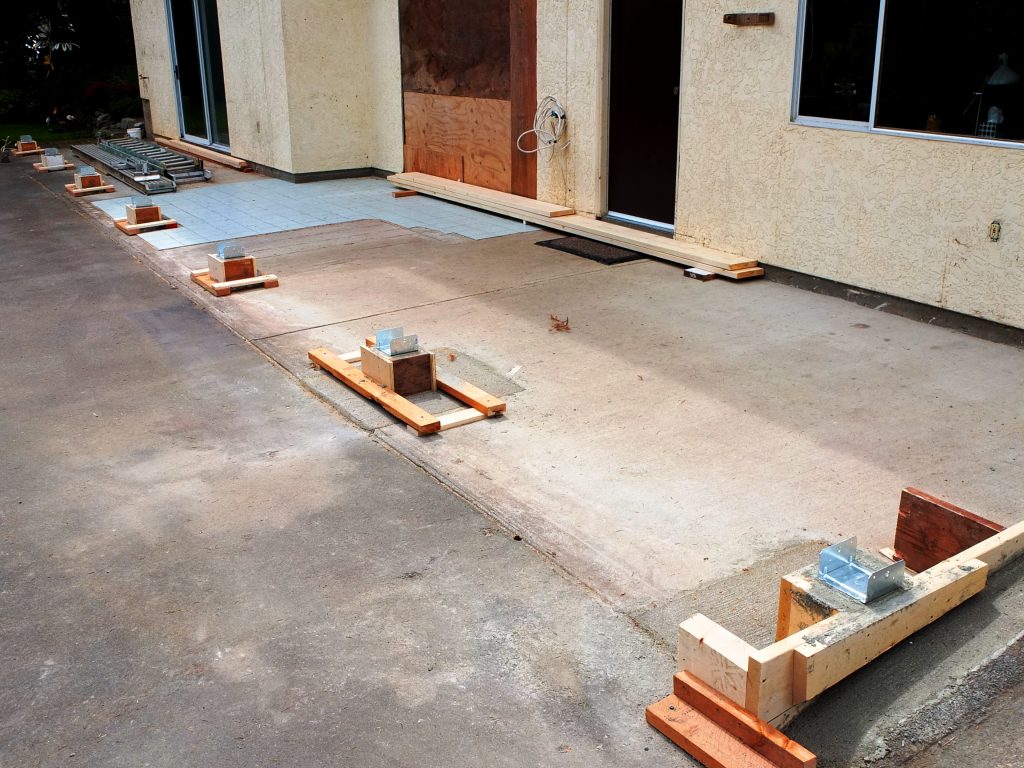 Next week the structure should start to rise above ground level.
The house looks 100% better already!
Tags: Fuji x10, House, Photo, Renovation