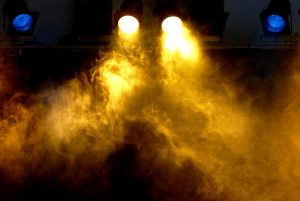 Most of our lives aren't that exciting, but the drama is still going on in the small details.
David Byrne
Looking back over my postings to this journal I observe that I have made no mention of my efforts in the field of drama – and in particular, youth drama – since September of last year. That is remiss of me – but such longueurs may swiftly be remedied.
I have – as anticipated in the aforementioned post – been running weekly drama sessions at the Saanich Commonwealth Centre since last September. The summer 'term' currently in progress closes at the end of June – bringing to a culmination a year's worth of workshops. This is – therefore – a good time to cast an eye back and to gauge progress to date.
Sadly, this first attempt at setting something up for teenage thespists has not gone to plan. I have worked throughout this first year with a very small but quite variable group of youngsters, but it became apparent quite quickly that the venture would not develop in the manner for which I had hoped. The reasons for this are many and various:
the after-school time slot that we were offered was far from ideal – attracting in the main a casual 'drop-in' clientele rather than those with a specific interest in drama and performance.
due to a staff illness at the critical point initial publicity for the venture was practically non-existent.
a further mix-up resulted in the program being omitted from the spring and summer publicity materials.
Saanich Parks and Recreation – under whose auspices we have been operating – impose limitations for child-protection reasons on our administrative activities. We are not allowed to hold contact details ourselves for the young people and can only communicate with them though the Teen Centre workers. We are not allowed to use social media and the Saanich youth programming online presence is poor – not being updated during our first six months of operation. Running a youth theatre with such constraints on communication is extremely difficult.
Neither were we allowed to run our own publicity outwith the Saanich marketing department. This made ongoing recruitment extremely difficult.
The young lady who had helped me to set the program up decided at Christmas that she needed to focus her attentions on her studies instead and withdrew from the project.
This is all deeply disappointing and it has become clear that if I am to be able to create the sort of group that I have in mind I will need to do so elsewhere. I am, therefore, exploring the possibilities of so doing and have identified one venue that might be amenable. We have not as yet reached an agreement – such things inevitably take time – but I am yet hopeful.
I am happy to continue to teach classes at the Saanich Commonwealth Centre if there is an appropriate level of demand, but it seems very unlikely that these sessions would develop into the sort of performance based project for which I had hoped.
I do have other more positive news on the drama front – but that must needs wait for a subsequent post.