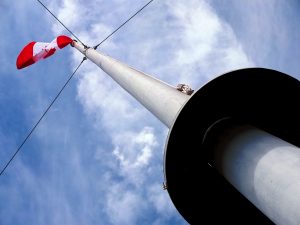 Wishing a very happy one hundred and fiftieth birthday to (colonial) Canada – whilst recognising that the indigenous peoples of what is now the Canadian nation have a cultural history here of well in excess of three thousand years.
In any case – in the midst of the madness that seems to exemplify much of the modern world it is indisputable that the majority of Canadians offer a most welcome breath of sanity and that – whilst not perfect (nobody is!) – Canada is clearly doing something pretty right.
Hard to argue with Bono (later echoed by Barack Obama) that:
"The world needs more Canada"
Happy Birthday!