"And I rose in a rainy autumn
And walked abroad in a shower of all my days"
Dylan Thomas
Following a gloriously dry, hot summer it was probably inevitable that – when the weather finally broke – Autumn would offer a complete contrast. It has accordingly thus far been emphatically wild, wet and windy. When it has not been raining the skies have – in the main – resembled more closely those with which I am familiar from the old country.
Every now and then, however, something shifts and we awake to find a sunrise such as this:
…or end the day with a sunset like this: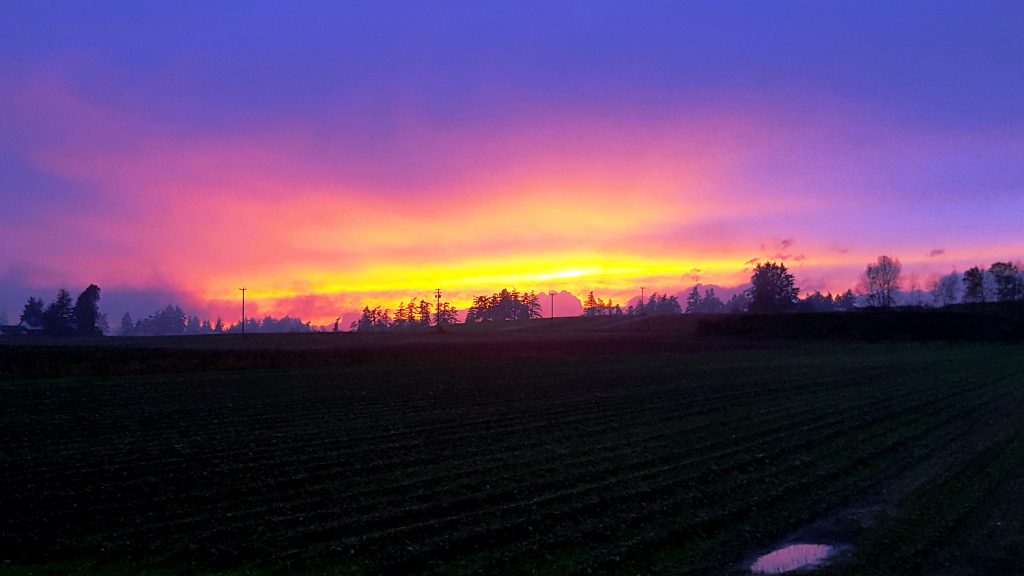 Last weekend we ventured north to Nanaimo to pay a visit to the Kickass Canada Girl's mother. As is our wont we took the shorter but slower (and considerably more relaxed) route via the Brentwood Bay/Mill Bay ferry. That particular day was not sunny!