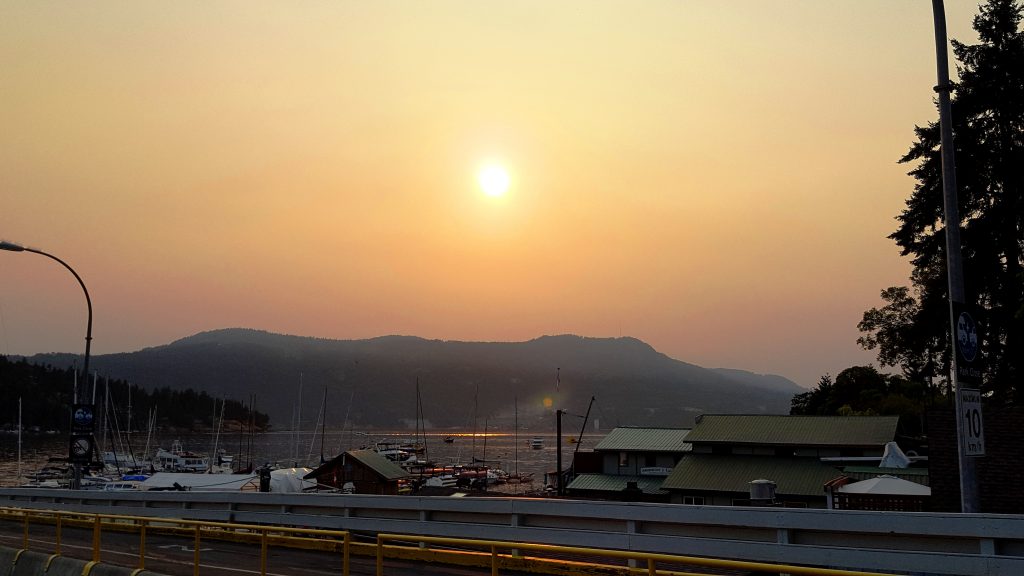 Smoke from wildfires in the BC interior hangs heavily over the Malahat mountain opposite Brentwood Bay on Tuesday night.
2017 is already one of the worst years for wildfires in recent times and the situation is expected to deteriorate further as the province heads into a heatwave over the next few days, with temperatures soaring into the high 30's Celsius in places.
More than 800 fires have been tackled since April 1st – of which some 138 are still active and currently being fought by around 3,700 firefighters. Additional firefighters from other provinces are joining the battle as well as – for the first time – more than one hundred from Mexico.
Whereas the early part of the year was marked by above average rainfall (with records for precipitation set in Metro Vancouver and Greater Victoria during March) it has not now rained in Victoria since the middle of June.
No sign of Mount Baker either…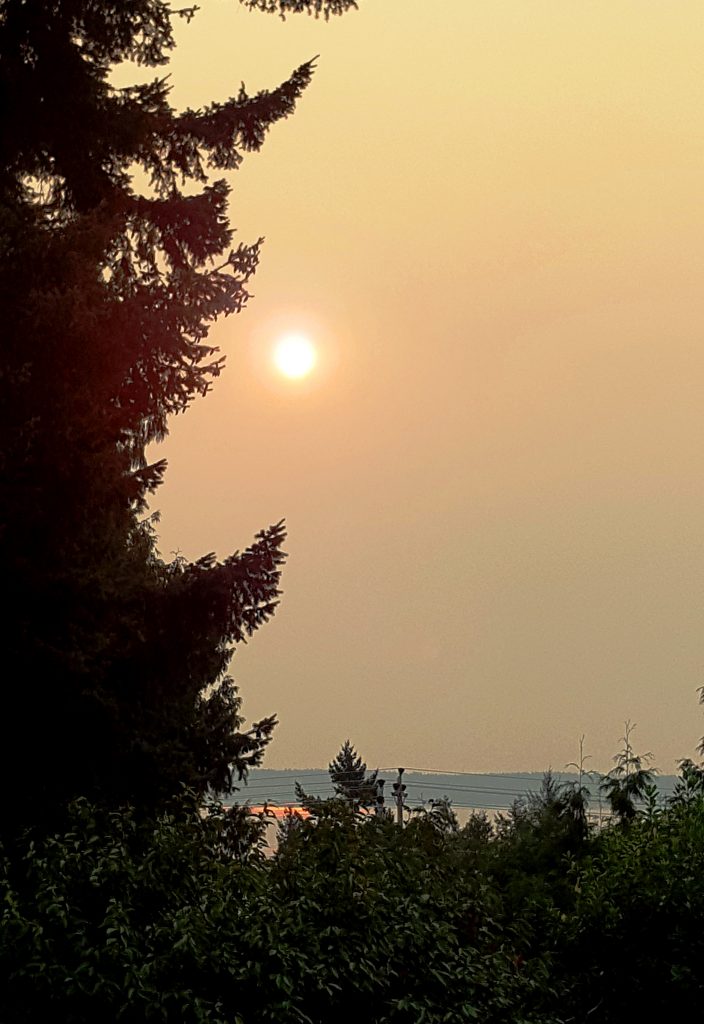 Tags: British Columbia, Weather, wildfires