On Monday last the good ship Dignity left us for a sabbatical with our friends in Saanichton…

…so that her accustomed spot could be taken instead by a humongous 'bin'!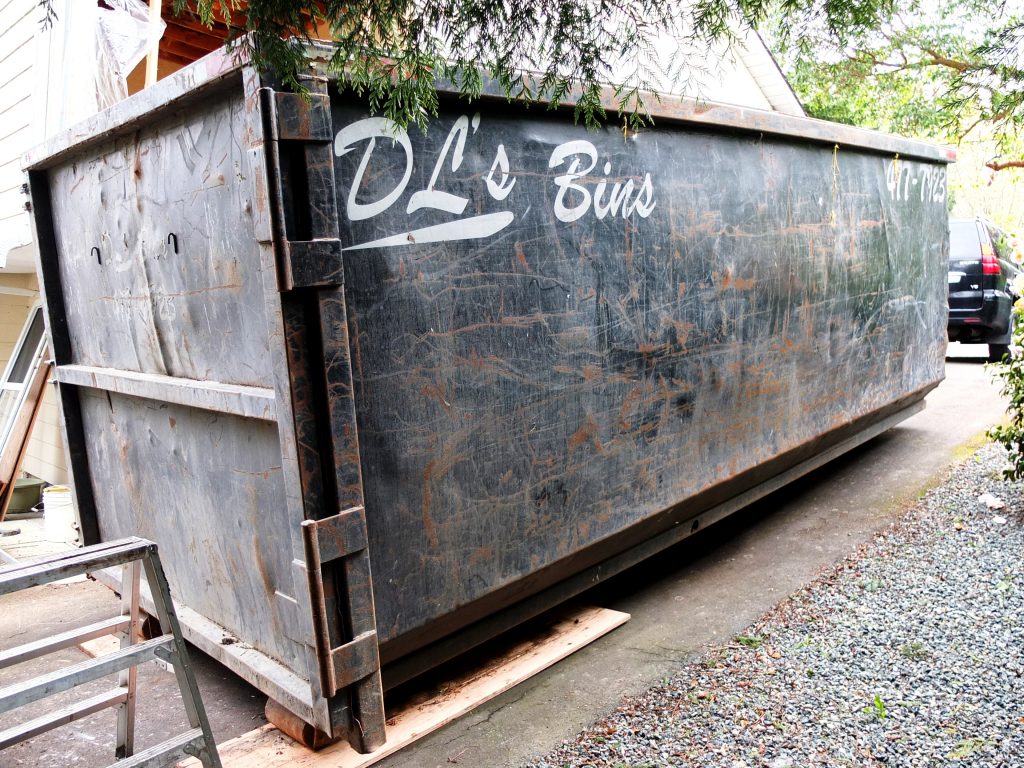 Phase one of our deck replacement project – remove the old sun-rooms and demolish the deck and spaces thereunder.
Click on the images for the big picture!
Going…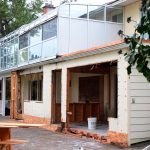 Going…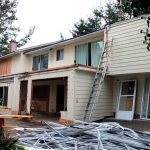 Gone!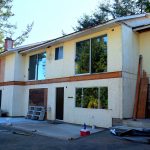 Now to start building…
Tags: Fuji x10, House, Photo, Renovation