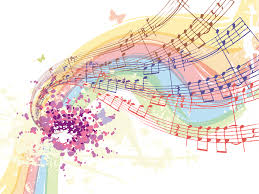 I am habitually to be heard at around this time of year bemoaning the sorry reality that the weather has turned against us, that the nights are drawing in, that everything natural is dying and that this be my least favourite time of the year (at least until the following February or March; which months frequently offer strong competition). Shortly after voicing such jeremiads I am highly likely to be heard again – apologising to those for whom November is their birth month and as a result the main event in a much loved season!
Since our arrival in Victoria last year I have been obliged to modify this inveterate impression somewhat. The Victorians – presumably as a means of counteracting similar bouts of ennui – appear to have chosen this particular quantum of the pre-Christmas season to stage a wide range of quite unmissable events. Thus is was that over the weekend just passed we found ourselves with no less than four delectable entertainments to attend in five days.
In a post from early October last year I wrote:
"Friday found us back at the Mary Winspear Centre for another charity event for which the Girl's best friend was helping to organize the silent auction. The most worthy cause on this occasion was the raising of funds to support the excellent work done by 'THRIVE Malawi'."
This year's equivalent fell a month and a half later – but still on a Friday. The main attraction was also a repeat performance:
"The centrepiece of the event was a concert by local ensemble – The HiFi. All you need to know about this assemblage of musos – who describe their schtick as "New Orleans, West Coast brouhaha" – is that not only are all concerned amazingly talented musicians, but one of them is actually an internationally reknowned boogie pianist appearing under a pseudonym for contractual reasons. Anyway, they all appeared to be having a lot of fun – as were we!"
We have now seen The HiFi twice and – frankly – we love them most dearly. If you live around Victoria do keep an eye out for them at Hermann's Jazz Club, where they are regular – if infrequent – performers. Should you appreciate good music in any form you would surely find it difficult not to be impressed.
On the subject of the 'dearly beloved' – come the Saturday night we were back at the Mary Winspear to catch Barney Bentall and the Cariboo Express. Barney Bentall was a leading figure in Canadian music in the 90s and had a string of hits with his band – The Legendary Hearts. Of The Cariboo Express Barney's website reveals the following:
"The Cariboo Express is a one-of-a-kind variety show cast with renowned Canadian musicians, led by Canadian superstar Barney Bentall, along with Ridley Bent, Dustin Bentall, Kendel Carson, Matt Masters, Wendy Bird, various special guests and a backing band comprised of some of Canada's finest musicians. Each of the core members have music careers of their own, but every November the group convenes to raise funds for various worthy charities in the spirit of song, community and giving back to society."
Saturday was our second time with the Express and it is difficult to put into words just how much fun this show can be. With up to fourteen musicians on stage at any one time – each of them having a seriously good time – no audience could possibly resist.
We didn't even try!
Tags: Celebration, Music, Victoria