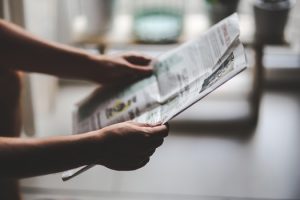 …that's fit to print!
New York Times masthead
Time for a quick catchup on some news from Victoria.
For the Kickass Canada Girl and I (wrong – but so right!) life sometimes seems to comprise such a constant stream of happenings and doings that our nascent existence here in BC evolves more rapidly than can reasonably routinely be communicated to those who are not fortunate enough to live at this end of the island.
To remedy this unfortunate situation herewith a brief parade of news items in no particular order.
Though I am myself a confirmed retiree – and delighted so to be – it was always a matter of some conjecture as to whether or not the Girl was entirely done with the world of work. After six months in which she greatly enjoyed a sort of trial run at retirement she perhaps unsurprisingly decided that she had more to give.
Following a couple of half-hearted applications for not entirely suitable positions the ideal opportunity finally offered itself. The Girl made a serious application – turned on the afterburners at the resultant interview and – to the complete lack of surprise on the part of all who know her – watched the interviewing board's eyes light up not just with regard to the position on offer but also with a view to future elevation.
She is now working four days a week appraising the needs of clients of an extensive volunteer service that provides support for the elderly (and others) to enable them to live independently.
Hoorah for the Girl! Well done…
In my end of year post of December last I made reference to the legal matter that has resulted in our having to put in abeyance any immediate plans to renovate our house in North Saanich. Our initial hope was that the mere presence on our team of the big guns – in the shape of our hot-shot lawyer – would send the vendors scurrying to the negotiating table. Sadly they have thus far eschewed doing the decent thing and it has been necessary to serve the papers for a civil claim.
Hmmm! Matters grind on at glacial pace – in all regards save that of the ever mounting fees payable…
As also referenced in a jolly post but a couple of weeks back, my 'Boating Essentials' course reached its conclusion with yet another multiple-choice exam. To my intense chagrin I was yet again defeated by a single question in this test, though I did score well above the required pass mark. We then rounded matters off with a two day course on 'Marine VHF Radio', for the use of which it is obligatory to hold a certificate. I finally conquered my multiple-choice demons and registered a perfect score.
I can, however, take no credit for this happy state of affairs – that going instead to the Brentwood Bay Power Squadron. The preparation of students for examination by their training team is second to none and they have the awards to prove it. I thoroughly enjoyed the whole kit and caboodle and was most impressed by all concerned.
All that remains is for me to find a suitable boat…