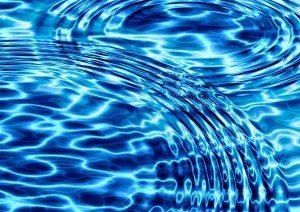 This is the final epistle in a trilogy of posts concerning homesickness – particularly as it affected this recently retired immigrant (albeit an imperceptible one!) from the UK to the Pacific Northwest. The first two parts – should you wish to consult them – are easy to locate, but for those who prefer to follow links rather than navigation can be found here and here.
Though the end result may be pretty much the same, feelings of homesickness can come in many different guises. The ever helpful InterWebNet offers much useful guidance to aid the identification of the causes and thus assist reasonably rapid recovery. I found these discovered items – presented in no particular order – to be useful:
This article on gritandglamour.com – entitled 'Getting over Homesickness' – draws attention to the parallels between homesickness and the grieving process.
"The brain on homesickness is much like the brain on grief—the stages and emotions are remarkably similar, and that makes sense. You are, after all, mourning the death of your former existence to a large degree."
The article also contains a useful set of links to other related resources.
The importance of allowing oneself to grieve those things that have been lost is also the theme of an article entitled 'One thing no HR Manager will ever tell you when re-locating' on a website called medibroker.com. Of course, the need to grieve that which has been lost is not by any means exclusive to expats – it is an essential skill that we must all needs acquire – but emigration can bring a number of such losses into focus at the same time.
I also found this article – 'Homesickness isn't really about Home' by Derrick Ho on the CNN website – to be most helpful.
"It (homesickness) stems from our instinctive need for love, protection and security — feelings and qualities usually associated with home, said Josh Klapow, a clinical psychologist and associate professor at the University of Alabama's School of Public Health. When these qualities aren't present in a new environment, we begin to long for them — and hence home. "You're not literally just missing your house. You're missing what's normal, what is routine, the larger sense of social space, because those are the things that help us survive," Klapow said."
This was particularly apt in my case since I wasn't just missing the sights snd sounds of home. Though I do – of course – miss friends and family, at this point in our lives our get-togethers and gatherings have in any case become rather few and far between. Also, although I do love my mother country fiercely the end of November does not present it at its best and such 'delights' as are to be found at that time are not the stuff on which I dream when I fantasise about its bosky beauties. My brief bout of homesickness clearly had other causes.
It did not take much soul-searching to identify what these causes might be. As the gentle reader is doubtless aware I am not just a recent immigrant – I am also a recently retired immigrant. To the other losses with which I have had to come to terms on moving to a new country must be added those associated with reaching the end of my working life. Such include the loss of the status that paid employ provides – the loss of a sense of structure to my life – the loss of a regular routine… in fact one might go so far as to suggest the loss of a sense of purpose.
I have spent much of the past few years telling anyone who would listen that I had no fears concerning retirement. I was eagerly anticipating being able to devote most of my time to artistic and creative endeavours once I no longer had to endure the daily trudge to and from London.
It is still very much my intention that this will be the case, but it seems that I underestimated the extent to which the opportunities that my previous working existence provided enabled me to exercise my creative muscle. Teaching drama at the School – directing plays there and at my previous school – availing myself of an outlet for my play-writing and composition… all of these will take some replacing and I duly mourn their passing.
The key element in this particular round of homesickness was thus mostly to do with the feeling of a loss of 'significance'. That is in itself a big topic which will require further examination – and which will in turn lead to further discourse on this forum.
That is – however – quite enough for now…
Tags: Homesickness, Loss, Retirement, Writing